WORKSHOP
Structuring Legacy Planning Conversations with HNW Clients
Common Situations Faced by HNW Clients
44% of advisors reported that their clients are unprepared for the financial impact of a significant life event, such as a sudden illness or death.

~ A survey by TD Wealth
80% of parents believe that it is important to pass down family values & life lessons along with their financial assets, which emphasizes the importance of legacy planning beyond just the financial aspects.

~ Survey by Fidelity Investments
70%

of wealthy families lose their wealth by the second generation, & 90% lose it by the third generation. This can be due to a lack of proper planning & communication within the family.

~ A report by the Williams Group
Importance of Legacy & Wealth Planning Conversations

Understand
the importance of being aware of their options & potential risks
Protect
their financial security by protecting their assets & minimize taxes

Formulate
a clear plan & ensure that their wealth is distributed according to their wishes
JOIN This workshop
TO improve your legacy & wealth planning conversations
View Workshop Details
Knowledge & Tools
Challenges in Starting a Legacy & Wealth Planning Conversation with Clients
S.E.A.T.S. – Solutioning Approach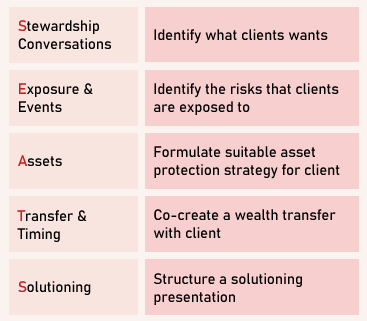 Practice & Application
Case Study (Problem >> Solutioning >> Outcome)
Participants will collaborate in groups to apply their key learning by analyzing the assigned case and presenting their findings
4 "Positioning" Cases:
"Have your pie & eat it"
"Estate equalization"
"In case the stock market crashes"
"Key man proposition"
Role Play (Rehearsals for Next Client Conversation)
Participants will bring their own case study of an upcoming client meeting, engage in a simulated conversation, and receive feedback to refine their skills
Transfer of Learning to Workplace
Participants leverage newly acquired knowledge and tools to set goals, plan for client interactions, and achieve successful outcomes
Trainer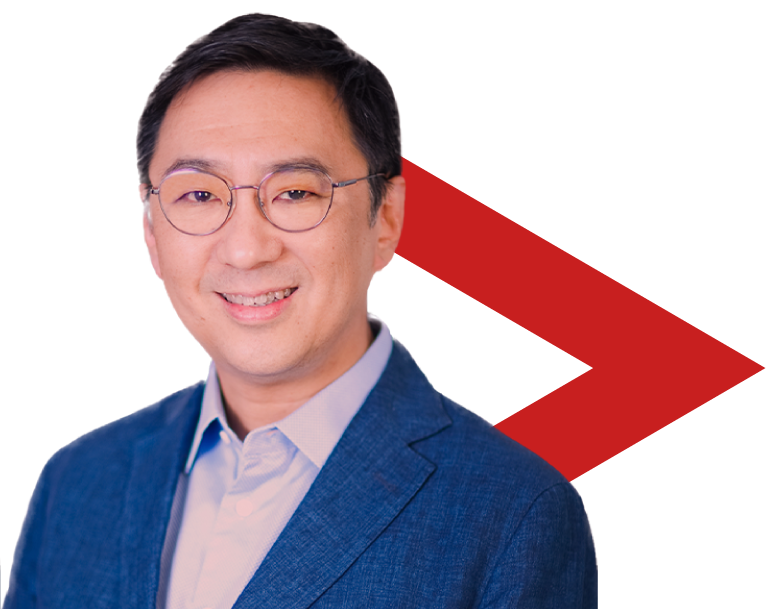 Dr. Carl Thong
Master Trainer
View Profile
Dr. Carl is a seasoned trainer in the financial industry with extensive expertise, known for developing industry competency standards and training industry leaders.
Additionally, Dr. Carl serves as a strategy consultant for a wide range of organizations, including MNCs, NGOs, and government entities, helping them drive innovation and leadership through workshops. Some of his notable clients include UBS, Credit Suisse, Citibank, Chinatrust, the Singapore Tourism Board, the Infocomm Development Authority of Singapore, Franklin Templeton, Standard Chartered Bank, HSBC, American Airlines, BASF, Roche, and Leo Pharma.
IBF-STS Funding Quantum


[1] Individuals who (i) attend a course in the capacity of an instructor or facilitator, e.g. presenter / speaker / panelist, or (ii) civil servants are not eligible for IBF-STS funding.
[2] Direct training cost would be based on the gross course fee charged by the external training provider or apportioned basic salaries of internal staff involved in developing and/ or delivering in-house courses. Qualifying expenses include training costs incurred for both executive and non-executive staff, as well as staff employed on a short-term basis (less than one year, inclusive of contract staff and interns). Apportioned basic salaries of full time in-house trainers involved in developing and/or delivering in-house courses will also be eligible for support.
More info on IBF Standards Training Scheme
Program Accredited By